☕

From downtown

To:

Brew Readers
---
{beacon}
| TOGETHER WITH | |
| --- | --- |
Dear valued subscriber, as you know, during these uncertain, unprecedented times, we are all navigating a new normal. We hope this email finds you safe, healthy, and well. Despite the ongoing situation regarding COVID-19…
...I'll still be sending you the newsletter as you've come to expect it. Have a great weekend.
In today's acronym-heavy edition: 
 Earth, AWS, and Azure

Stablecoins and CBDCs 

NBA scores AI partner
—Ryan Duffy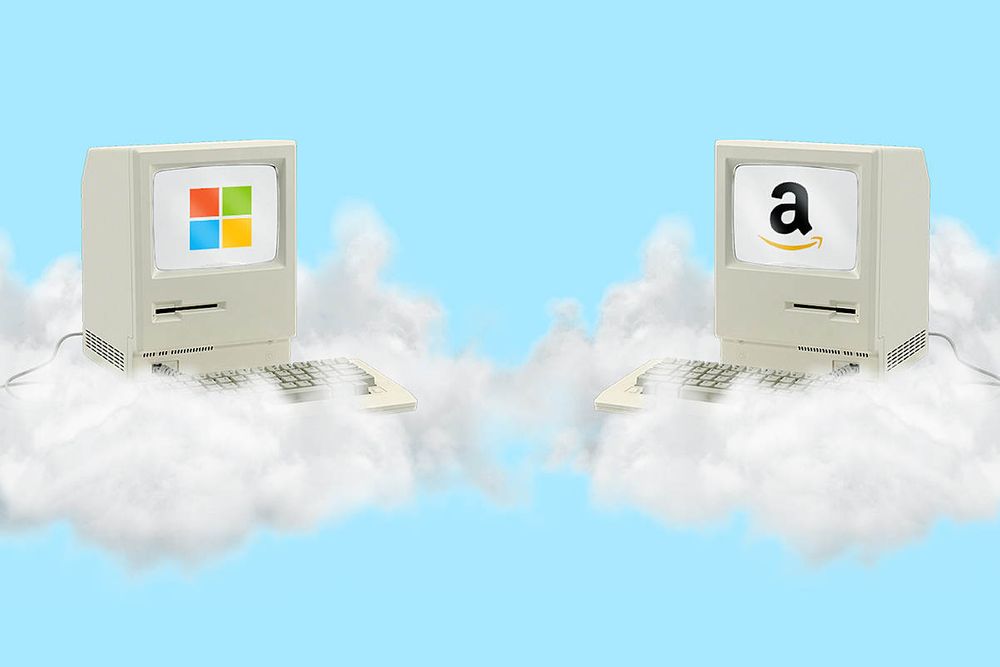 Francis Scialabba
Amazon Web Services and Microsoft Azure provide essential plumbing for the internet in our quarantined, bandwidth-strained world. Believe it or not, today I'm not going to focus on their role in the pandemic. 
Hyperscale data centers emit more CO2 than plants bargained for in the Great Photosynthesis Pact of Prehistory. This week, Microsoft and Amazon detailed plans to decarbonize cloud operations and use them to fight climate change. 
Microsoft
While Moore's Law has most technologists trying to shrink computers, Microsoft went the other way Wednesday. The company announced Planetary Computer, a project to compile aggregated, machine-readable environmental data from disparate sources around the world. Examples include a database of searchable satellite imagery or local groundwater measurements. 
Steps 2/3/4/5:

Use Azure machine learning to identify patterns, build models, make predictions, and influence environmental decision-making among corporate clients and governments.
Microsoft President Brad Smith also said the company plans to protect more land than it uses by 2025. In January, Microsoft launched a $1 billion Climate Innovation Fund and pledged to be carbon negative by 2030. 
Amazon
In his annual letter to shareholders yesterday, CEO Jeff Bezos devoted seven paragraphs to the company's sustainability initiatives. Amazon is using its AWS data science chops to model the carbon footprint of ordering Whole Foods online vs. going to your nearest store. Unsurprisingly, Amazon says ordering online is better. 
Bezos said AWS servers are more efficient than traditional data centers, since they run at higher utilization rates. He still wants to offset AWS emissions—and decarbonize Amazon operations—by 2040. But that'll require extensive renewable energy investments and a massive EV fleet. 
Back to Earth
These cloud services bundle state-of-the-art machine learning and analytical tools, which can help measure and model climate change. 
Azure and AWS are high-tech utilities. But don't forget, they're also easily monetizable, high-margin businesses driving tens of billions in revenue each year. Microsoft and Amazon are dead-set on growing cloud market share and winning three-comma contracts.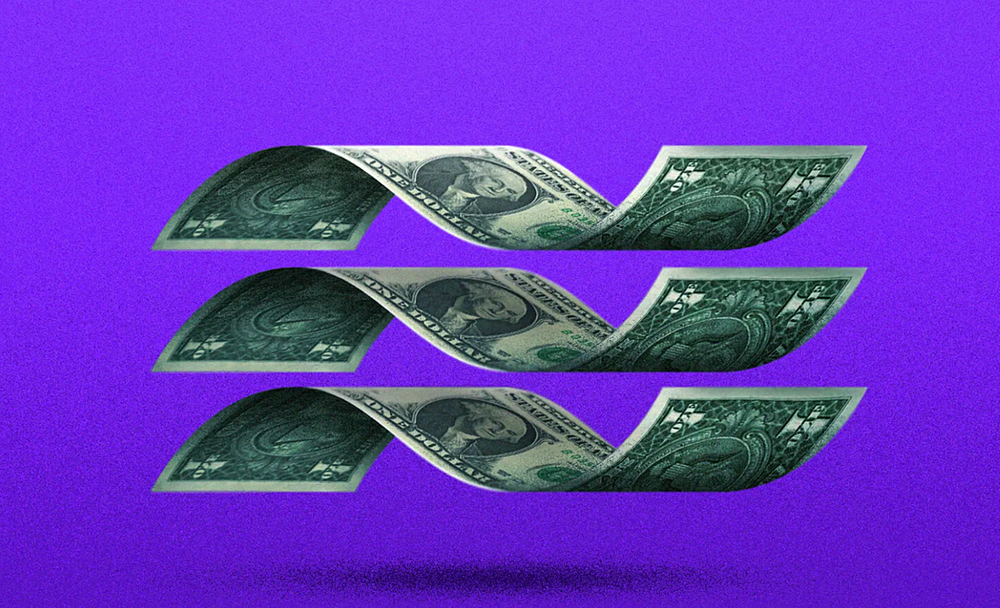 Francis Scialabba
Rest easy, U.S. dollar. For now, nothing is replacing you as the world's reserve currency. 
Yesterday, Facebook formally announced a less ambitious launch plan for Libra. Whereas FB initially envisioned Libra as one stablecoin pegged to a basket of currencies, the digital payment project will move forward with multiple coins pegged to local currencies, like the euro or the dollar.  
Another notable change: Libra will be a closed system, not open-source and permissionless like bitcoin. 
Last October, major payment processors including Visa and Mastercard pulled out of the Libra Association following resistance from regulators on multiple continents. Despite that attrition, Shopify and crypto startup Tagomi have recently joined the association. 
Would you look at that timing?
On Tuesday, the international Financial Stability Board (FSB) said stablecoins could undermine global financial stability without suitable regulation. 
Libra has already succeeded in at least one way, though. It's a kick-in-the-rear for central bankers to take digital currencies more seriously. China's central bank plans to release its own, and dozens of other countries are interested as well.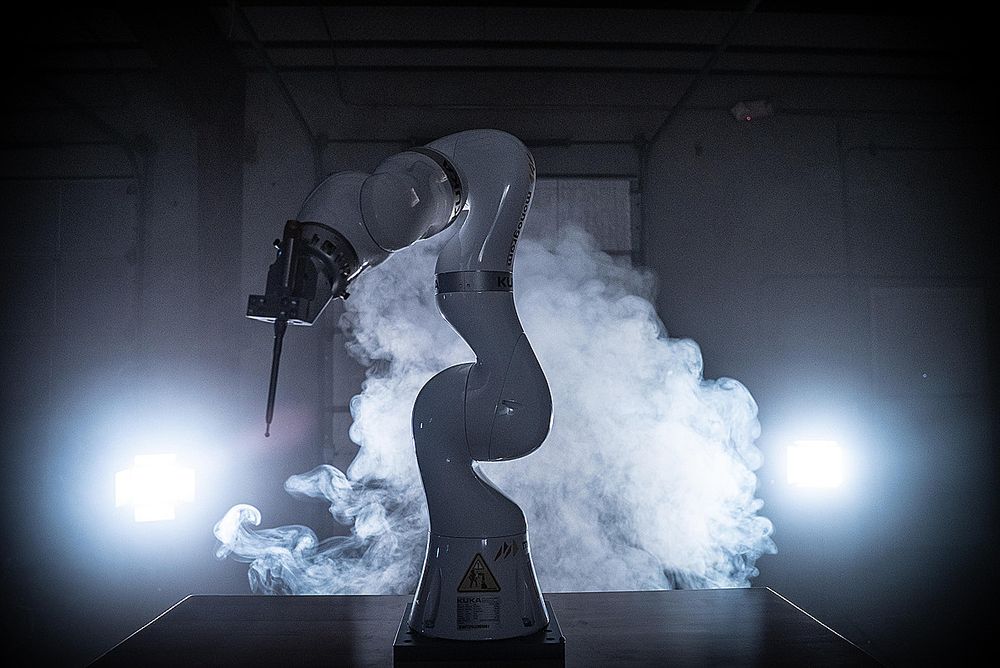 Monogram is the company disrupting the $27 billion joint replacement industry, and they're raising money—fast. This might be your last chance to get in on the action.
They've raised over $1 million. In the past four days. Where's all that money coming from? People like you, who can recognize Monogram's revolutionary (and lucrative) potential. 
Despite the global joint reconstruction market being worth $27 billion, just four players account for a whopping 76% of the market. And those four players administer a low standard of care, building generic, one-size-fits-all joints to put in people's bodies. 
One-size-fits-all barely works for hats.
Monogram's technology changes the game with high-precision, patient-specific implants built by state-of-the-art robotics. Once Monogram unleashes their tech on the orthopedic market, the old, outdated companies will begin to fall away, leaving Monogram in their place.
You have until April 24th to invest in the future of orthopedics. Don't miss this opportunity.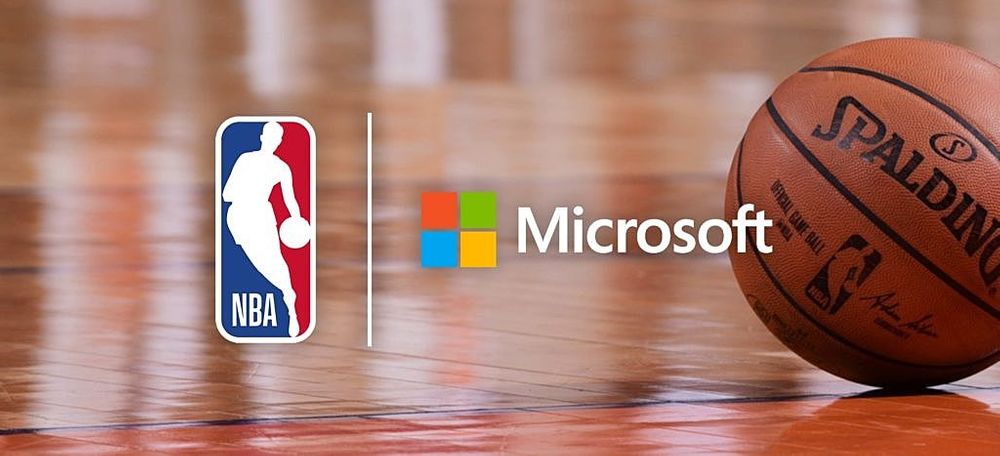 NBA/Microsoft
Digital transformation varies by sports league. For Chinese professional baseball, it means robots celebrating home runs in fanless stadiums. For the NBA, it means partnering with Microsoft to launch a direct-to-consumer streaming service. 
At this point, the partnership revealed yesterday seems pretty open-ended. But the two companies emphasized the use of AI and machine learning to create a "personalized" fan experience, which could allow fans to toggle between different broadcasts, viewing angles, or post-production features. The app will also presumably let users pull data on players and teams they follow. 
As tech analyst Ben Thompson notes, the NBA is effectively a media company. The new partnership gives the league more control of distribution, but that doesn't mean it's cutting out the linear TV middleman. 
"I think if we do our jobs right, we're a complement to whoever our broadcaster is, because they have the same interest we do in increasing engagement," NBA Commissioner Adam Silver told Thompson. 
Zoom out: Microsoft may be the NBA's official AI and cloud partner on fan engagement, but the NFL is working with AWS.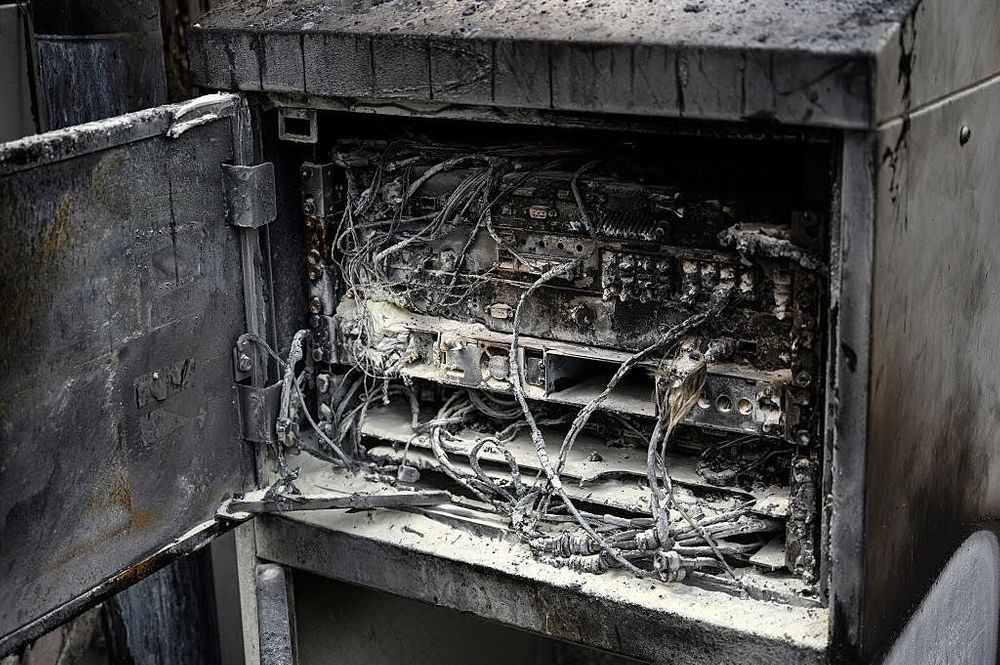 Oli Scarff/AFP via Getty
Stat: Conspiracy theorists have torched nearly 60 mobile masts (aka cell towers) in the U.K., the FT reports, acting on an internet theory that 5G causes coronavirus (nope). The Netherlands' counterterrorism agency also recently reported arson and sabotage at various tower sites. 
Quote: "I don't miss being a CEO one bit...I enjoyed it immensely, when I was doing it. But do I enjoy what I am doing now? The answer is, immensely"—former RadioShack CEO Brian Levy to Canada's National Post. Levy went back to school to get his MD and is now an ER doc working on the frontlines of COVID-19. 
Read: Wired's heart-wrenching profile of Lee Holloway, the Cloudflare cofounder suffering from frontotemporal dementia.
We are in our respective living rooms and more productive than ever. Formstack is a workplace productivity software that tames data chaos, automates workflow, and keeps our team moving forward—even WFH. Download their Workplace Productivity Report for simple solutions to boost your efficiency, and let Formstack handle the grunt work. Start an exclusive free 14-day trial today.
There are over 30,000 known species of fish. But there are just four phishing choices for you to choose from here. Four of the following news stories are real; one is fake. Can you spot the odd one out?  
One of the more light-hearted casualties of our current situation is commitments to New Years resolutions. My "reduce screen time" resolution got decimated, but my "read more books" resolution is proceeding swimmingly. How have yours changed? Any that you're still maintaining? Reply and let me know; I'll include the best answers next week.  
For beautiful drone pictures: A drone photographer captured portraits of Italian families quarantined in their apartments (with their permission), often costumed. 
For experimentation: Auto-generated computer science papers, complete with graphs, figures, and citations. Don't use this in school!
For history buffs: A relevant ad from 110 years ago.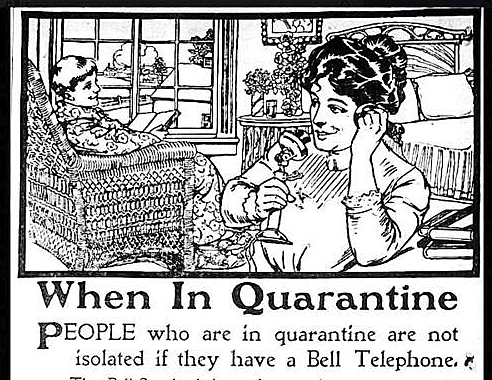 Bell Telephone
An astronaut returning from space didn't say he wants to go right back.
Stay up to date on emerging tech
Drones, automation, AI, and more. The technologies that will shape the future of business, all in one newsletter.